---
In many industries, the need for the safe storage of products and liquids are critical to the complicated processes existing within the manufacturing system.
Storage tanks, product vessels and silos can come in all shapes and sizes, with many subjected to heating or cooling mediums and insulation.  The condition of the contents are are always a critical part of the ongoing manufacturing process.
Because of the nature of the processes involving tanks and the methods of fabrication used in their manufacture, it is inevitable that material failures will occur during the useful life of the vessel.  Whilst it is not possible to totally prevent these failures from taking place, it is possible to minimise the effect that they have when they occur, by routine inspection.
Independent Integrity Inspection Limited (INDEi) has a wealth of experience when it comes to the inspection of storage tanks, vats, finished milk tanks, storage vessels and silos.  Clients have regarded them as a partnership of their processing storage activities, ensuring compliance with the regulations, directives and legislation.  It is not just routine preventative maintenance, but emergency call-outs do occur when leaks are apparent and INDEi will respond around the clock to the testing requirements of the client.
INDEi offer a varied range of non destructive methods to provide a perfect solution for the inspection of tanks, vats, vessels, GRP tanks and silos
Penetrant examination;
Eddy current examination;
Ultrasonic examination;
Thickness and corrosion mapping;
Magnetic particle examination;
Discontinuity (Holiday) testing;
Visual examination;
Weld integrity and inspection;
Thermal imaging survey.
These services are backed up by highly qualified technicians to PCN, SNT and CSWIP accreditation.
When clients are considering using a company for inspection, it is not just the method they should be considering but the risks involved.  INDEi is one of the UK's independent inspection service providers with the right equipment and the right attitude when it comes to safety.  All technicians will have attended and participated in Confined Spaces and Safety Passport schemes before carrying out any testing on behalf of INDEi.  We believe in working closely with the customer to understand and address their needs in a reliable, quality compliant, cost effective, reliably and safely by using the most appropriate technology to best effect.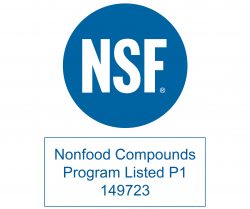 When choosing a company to inspect your tank and vessel requirements, the environmental impact should also come into consideration, because of this INDEi as a company is very environmentally conscience minded company using the latest methods and environmental friendly products where available.  For example, when using the penetrant method, the Company utilises a non-toxic penetrant, approved by NSF and manufactured by Magnaflux (A division of ITW) Limited.
Using INDEi for your periodic inspection requirements ensures that corrosion and cracking can be detected and the solution solved before it becomes a problem, and with INDEi it is a safe, independent and accurate solution.
---