---
Independent Integrity Inspection Limited the leading supplier of non-destructive testing (NDT) and inspection to the food, dairy and beverage industries.
Providing reliable testing and inspection services to satisfied customers.
INDEi's excellent reputation has been built on offering accurate and intuitive testing and inspection services supported by market-leading customer service and technical support.
INDEi was established in the UK in 2001 as totally independent testing and inspection provider offering a repertoire of services to a varied range of industry sectors including food and beverage, pharmaceutical, aerospace, military, petrochemical, power generation, oil, gas, water and general engineering.
Strategically located in Swindon, Wiltshire, United Kingdom to provide nationwide coverage and international testing services to USA, Europe and the Asia Pacific supplemented by a comprehensive in-house inspection and test facility.
The company has evolved into being a highly-regarded supplier of inspection services and works tirelessly to maintain an excellent reputation for quality services and customer service.
Our Mission Statement.
"To provide innovative testing and inspection services that employees can be proud of and customers can trust. To foster relationships with customers, suppliers and colleagues that add benefit to all parties. To offer levels of support and flexibility that exceed those of our competitors".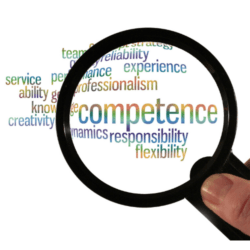 Our Values.
The driving force at the core of the INDEi values is that customers must come first. All employees understand that through dedication and determination it is possible to ensure that enquiries are dealt with promptly and that anyone looking for an answer to a technical question receives an immediate response.
We believe that the services we provide should be carried out professionally, accurately and delivering the optimal solution to our customers testing and process monitoring requirements.
We are committed to maintaining our position as a leading company within our field. We therefore continuously research and invest in our testing activities. Consequently, for INDEi innovation is not just a catchphrase – it is a matter of course to secure the future success of our business.
Our Customers.
Since the creation of the company INDEi has worked tirelessly to provide a global platform for the provision of inspection services. The company presently operates over several continents including Europe, Asia and North America and the hope that this will continue to expand in years to come.
Our Future.
We believe that by adhering to the key values of the company and by working hard we can ensure that the future of INDEi is a bright one. We will be fostering new global partnerships to expand our technical services into new countries and industrial sectors. We will be working to develop and release new services to add to our range and above all will be working tirelessly to make sure that our customer's experiences of working with INDEi are positive and fruitful so that they return to us time and time again.
---



Modern Slavery Transparency Statement
---
---
Heat Exchanger / Pasteuriser testing – click here
Tank, Silo, VAT and Vessel Testing – click here
Spray Dryers, Cyclones and Fluid Bed Testing – click here
Holding Time Testing – click here
For our Non-Destructive Testing (NDT) Division – click here